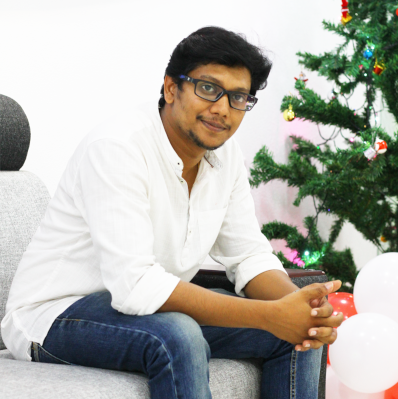 © 2020 All rights reserved.
About Me
Hello, I'm Manu Krishna!
I am an electronics and instrumentation engineering graduate turned software engineer driven by passion. My professional journey started as a java web developer in 2010, and been a part of several projects in various technologies over the span of 11+ years, handling responsibilities as team leader, solutions architect, a team member as well as sole player. Flexibility to learn and implement technologies as per requirement, helped me get diverse experience and understand end-to-end software development cycle. It also enabled me to be a full stack developer, providing me with opportunities to gather client requirements, design, develop and deploy projects. 
I may not be a master of all technologies, but I am eager to learn new technologies, roles and requirements and implement them efficiently and effectively. Throw a requirement at me and I can assure you that I will find a solution without compromising on quality. The confidence and dedication to learn new technologies are my best assets. 
Technical Skills
Web Server Configuration
70%
Project Deployment (DigitalOcean, AWS, GCP)
80%
Magento 2 (Opensource/ Commerce Cloud)
90%